Welcome to our blog series:
News from the Bench!


Check in for advice and information on instrument care and maintenance, as well as featured products we find useful and interesting.
Slipping Pegs. Open Seams. CRACKS! Low Bridges. Angry Wolf Tones.
We go over common humidity issues and how to keep your instrument and bow happy and humid.
Posted on: 30 JULY 2016
Have you opened your case and found an explosion of broken bow hair?
Here we chat about bow bugs.


Here we cover the common causes of slipping pegs and offer some helpful solutions.
Posted on: 15 MAR 2016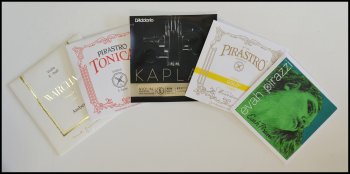 Violinist and former restorer at Lashof Violins, Charlotte, reviews 5 popular E Strings.